Programs & Services
MACHOL WORKSHOPS
Machol is the Hebrew word translated into the English word dance as found in Psalms 149 & 150. Machol in Hebrew means "round dance" or "dance in the round". The circle dance was used by God's chosen nation, Israel, to represent UNITY.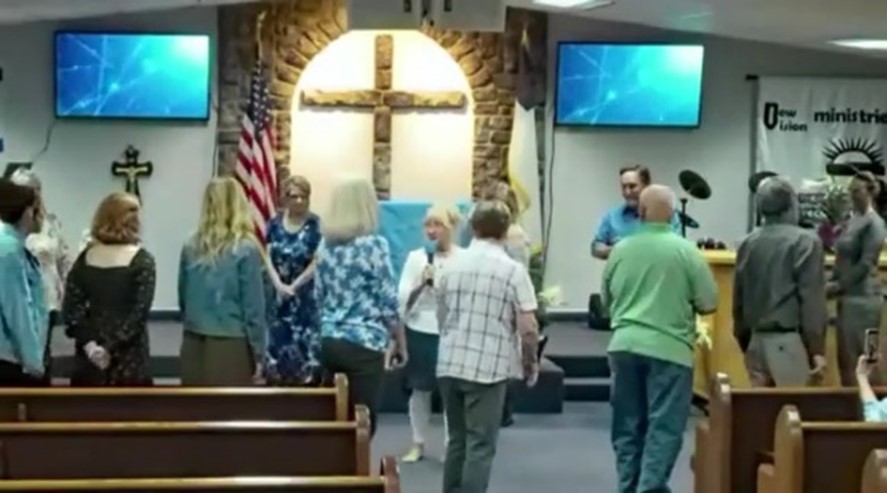 Dancing does not make us or present us as more "spiritual" than others. By definition, dance is rhythmic movement to music, therefore, dancing before the LORD is another way of expressing our praises and worship to Him. MACHOL WORKSHOPS strive to keep virtue in our moves, not copying the world in sensual and/or immodest dance. This is the reason folkdances used in this curriculum are not of the modern era. Most are from the time when Israelis were returning to their covenant land to form a nation in the 1930's and 40's. What a time to celebrate – prophecy being fulfilled! These Israelis were emerging from countries all over the world and shared different styles to form what is referred to as Israeli folkdance. The old basic folkdances of this era were simple enough for all to participate.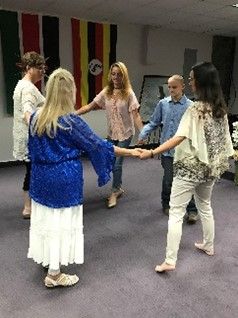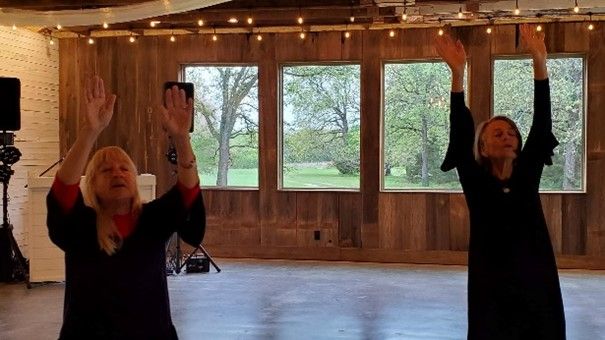 MACHOL WORKSHOPS offers modest Israeli folkdances and/or their patterns for application to Praise & Worship songs . . . for almost any age.
PRIVATE   OR   GROUP   INSTRUCTION   AVAILABLE …
MACHOL WORKSHOPS has experience in INTERNATIONAL and LOCAL CONFERENCE workshops, writing a choreography workbook and video tape (back when VHS tapes were popular).
Some other MACHOL WORKSHOPS exploits include:   baby dedications, weddings,  life celebrations,  Israel Awareness Day presentations,  Feasts of the LORD celebrations,  congregational celebrations, dance conferences,  dance teams,  women shelters, retreats, and just about any setting where worship and celebrations in praise are welcomed.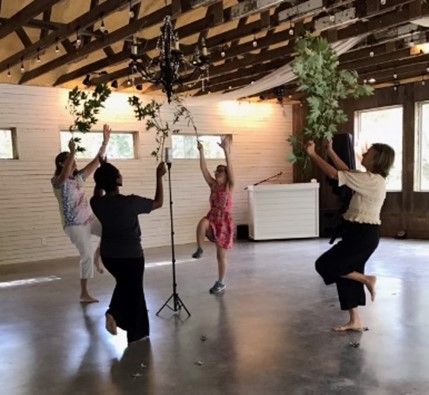 Some of the folkdances taught by Machol Workshops to be applied to worship songs:
 
Lo Ahavti Dai
Ma Navu
Hora Chedera/Hadera
Nigun/Zemer Atik
Hora Or
Zadik Ketamar
Shiri Li Kinneret
Od Yeshama
Hora Nirkoda
Some of the praise and worship songs Machol Workshop participants have been learning and enjoying:
RAISE A HALLELUJAH ( Bethel Music )
IN YOUR PRESENCE, O GOD;  DAYS OF ELIJAH;  ROAR FROM ZION;  RONI, RONI BAT ZION;
& many more songs from Paul Wilbur live recordings
YOU ARE HOLY  (Joshua Aaron)
EVERY PRAISE  (Hezekiah Walker)
EVERLASTING GOD  (Bishop Wm Murphy) 
WAYMAKER
10,000 REASONS
IS HE WORTHY (Andrew Peterson)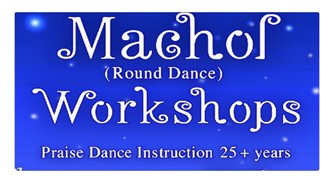 Request more information or inquiries for MACHOL WORKSHOPS coming to your area.
Text 'FD' to  940-389-6381  for a return call  ~~~  Email:  Trish@macholworkshops.com         Include your full name and contact information.