Who We Are
About MACHOL WORKSHOPS / Who We Are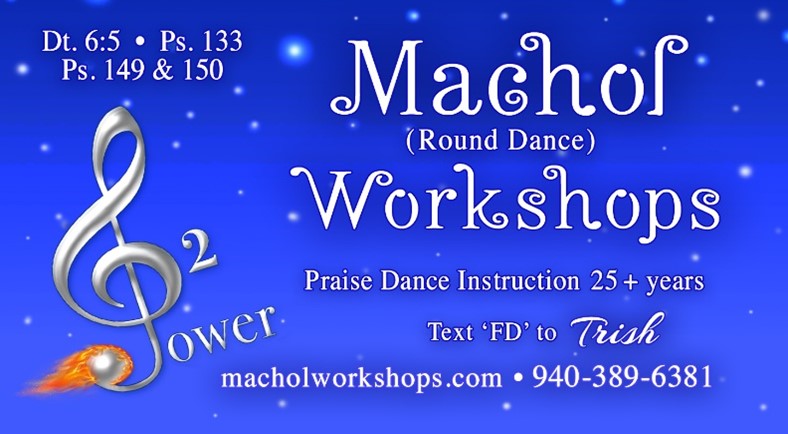 MACHOL WORKSHOPS began due to the passion to praise the LORD God of Abraham, Isaac, and Jacob in dance. In the mid-1990's while serving in Praise & Worship and attending P & W conferences throughout the Midwest, it was truly a blessing to be able to partake of the anointed teachings by Integrity Music leaders, among others.   It was this time in life that the LORD dropped a new understanding into my heart…a deep love and respect for the Hebraic roots of Christianity and the freedom to praise our LORD in dance.
Being introduced to dancing in 'church' settings really catapulted the study of what God's Holy Word says regarding dance. Concern for modesty was to be priority. Studying brought to light a revelation that the word 'dance' in Psalms 149 & 150 was actually translated from the Hebrew word 'machol/machowl'. The meaning of MACHOL is 'round dance' or 'dance in the round'. This gave a deeper understanding into styles of dance.  And Israeli folkdance as circle dance is from their understanding that a circle is a symbol of unity.
WHY FOLKDANCE?
Folkdance is by the people, for the people.  The dances mainly used in this curriculum are from the time or the choreographers of the 1930's and 40's when Israelites from all over the earth were returning to their God-given land.  Praising in the folkdance style does not require special training, although, it does involve taking some time to learn together.  It's something that most all ages participate.  Our task is staying simple enough so less and less of our focus is on our movements, and more and more focus is on praising our LORD.
VISION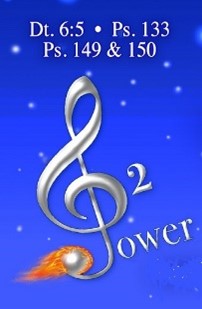 The vision given MACHOL WORKSHOPS is of unified Round Dance Leaders for our King all over the earth.
Today in the midst of much division, MACHOL WORKSHOPS desires the UNITY among believers in the God of Israel.  The desire is to UNIFY people of faith praising the LORD in the expression of dance using a few folkdances as a foundation for believers all over the world.  This enables us to have common terminology and patterns of movement. 
MACHOL WORKSHOPS are  beneficial for congregational use in services or celebrations; supporting P & W leaders; presentation purposes; wedding receptions;  baby dedications;  baptisms;  conferences;  retreats;  Israel awareness events;  Israel support groups;  Feasts of the LORD;  and anytime to praise our LORD!  
If you've been blessed by MACHOL WORKSHOPS or desire to sow seed into our calling, please refer to the MENU on our Home page.   HalleluYah!!!